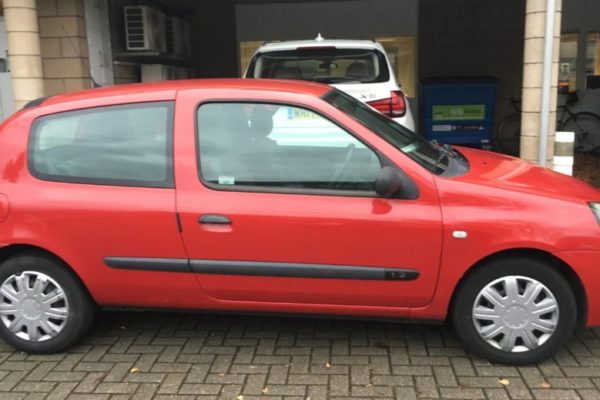 Quick life update, I bought an adorable car! And I am moving back to Wales. I know, it's all going down!
First, the car.
Life in Bath always used to be pretty easy without a car. Well, not easy, but manageable. The buses weren't great but I just about got around. However, over the past month, the number of times I have been stranded on a country road because a bus never turned up or drove straight past me has been seriously … unfunny! I don't know if any of you noticed this, but it is winter. It is freaking cold!
Then one day one of my colleagues mentioned he was selling his red Clio and the price was perfect and the mileage was low, so after reshuffling my finances around I splashed out and bought this beauty!
Isn't she adorable! I call her Tally!
And it turns out this was really excellent timing because, yes, I am leaving Bath.
For good?
I don't know, I love this city, I really do. But there are things I won't miss, the tourists, the anger that seems to be under the surface of every person, the ridiculous price of everything, and the way it has made me feel. In recent months I have found myself infected with the anger that seems to be everywhere in Bath recently. I get angry over tiny things, the mild rudeness of every person walking around, the drivers and the tourists.
It is not at all me. I am a happy person, ask anyone! This anger makes me feel unsure of myself and the depression has meant my work and my writing is suffering.
Hello Wales!
So I have made the decision to move back to the village in South Wales where I grew up. My parents own a smallholding there and there is a lot of work to do such as re-fencing, clearing trees and building.
And I never thought I would ever say this, but I am really looking forward to it. I am sure there will be lots of things I have forgotten about life in Wales but right now I am looking forward to the quiet, to riding my horse over the beautiful Welsh mountains, seeing all my old school friends more often, breathing the country air and working outside.
I have no idea how long I will be in Wales or what I might do in the long term but I feel free and excited about the future. I am sure whatever I do, it will be an adventure!
I will still be in Bath now and then to visit old friends and family that have ended up in this part of the world, but for now …
Goodbye Bath!